About Us
Rolen & Associates is a complete Air Pollution Control company.
We are a family owned and operated business succesfully serving our customers for over 25 years. Our founder, Len Sr started the business back in 1989 and we have strived to be the best customer friendly business in the industry ever since.
Rolen & Associates is a proud Farr APC representative covering Northern OH, parts of MI, PA and WV.
Rolen carrys the best dust collector line in the business along with a complete filtration line and snap together modular duct work.
Our company can provide you with :
Turn Key Dust Collection Systems of all Air Volumes that we can design for all customers
New and Used/Refurbished Dust Collectors
Air Make Up Units of all Air Volumes
Industrial Filters
HVAC Filters of all Types and Sizes
Paint Booths
Paint Overspray Filters that meet EPA and NESHAP standards
Dust Collector Cartridges and Filters for all manufacturers
Dust Collector Preventative Maintenance Programs Tailored to meet our customers needs
NFPA Dust Collection Inspections
Laser Lock Modular Duct Work Systems
Spiral Duct Work
Replacement Parts for your Dust Collection System
Cyclone Collectors
Customer Service that is second to none
Our sales staff is trained to know the products we provided inside and out so you don't have to worry about selecting the correct product.
We are experienced in all dust collection applications. Here are some of the industries we serve:
Whether your company is requiring a new dust collection system or is needing to upgrade your current system, we will design your system or work closely with your companies Engineers to meet their specifications.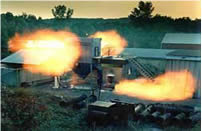 Rolen & Associates is also trained in the new NFPA 68 Standards and has worked with OSHA/EPA to get many customers dust collection systems in compliance. We are here to help with these new mandated rules and can get your system in compliance before you are fined. The NFPA has reported that between 1980 and 2010 there have been 281 reports of industrial explosions that have resulted in 119 deaths and 718 injuries. most of these incidents could have easily been avoided with a simple inspection of the dust collection system. We have a staff of NFPA certified inspectors that are able to inspect your system and help you comply with the newly mandated NFPA and OSHA standards. Read more about NFPA 68 compliance »
Call us now and let us start providing your company with our superior products and customer service. Don't be fooled by other companies' cheaper imitation products. We are here to help you choose the correct product to suit your facility needs.
Our products are 100% American Made. American Proud, American Strong.